Short Course Hosts, Coordinators, and Staff Assistants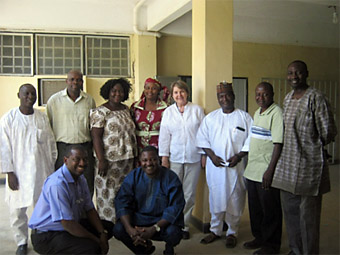 Ishaku Amapu, Department Head of Soil Science, Faculty of Agriculture (upper left).
Joshua Ogunwole, Professor of Soil Science (lower left).
Mary Ann Bruns, ASM International Professorship, Department of Soil Science, Penn State (fourth from right).
Remainder of group are ABU Faculty Fulbright Fellows.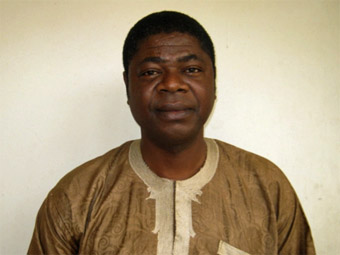 Steve Olonitola
Department Head, Microbiology, Faculty of Science, facilitated activities and field trips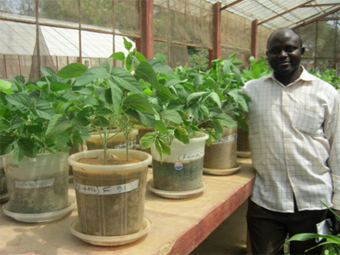 Ado Yussuf, Lecturer, Department of Soil Science, made arrangements for molecular biology lab sessions, helped lead class discussions and facilitated field trips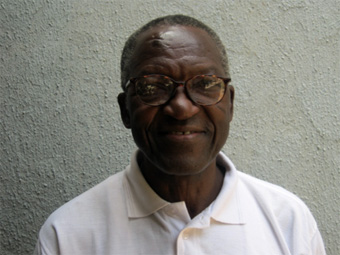 Sabo Yakubu
Professor of Microbiology, contributed to class discussions and emphasized concepts in microbial ecology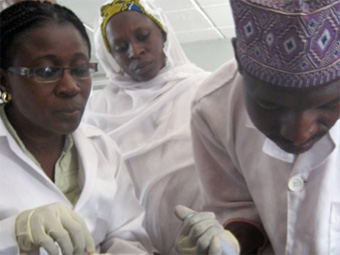 Nkechi Eche (left), Soil Science Instructor, Department of Soil Science, served as all-around host for MA Bruns
Umar Suleiman (right), Biotechnology Laboratory Manager, Department of Plant Science, demonstrated molecular biology techniques and made laboratory equipment and supplies available for short course participants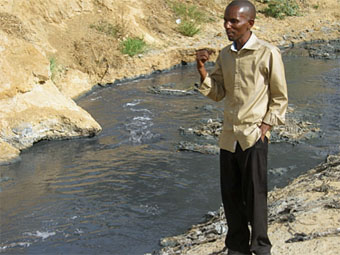 Bashir Tijjani, Microbiology Instructor, discusses potential for finding pollutant-degrading microorganisms from stream receiving wastes from industrial site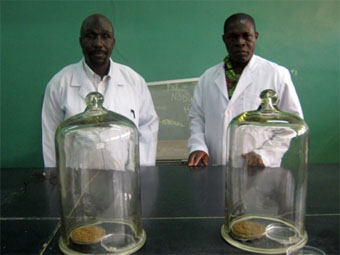 Ahammad Jibril and Bello Abdu, Staff Assistants, Department of Soil Science, show set-up for measuring soil respiration using NaOH traps for CO2 in closed containers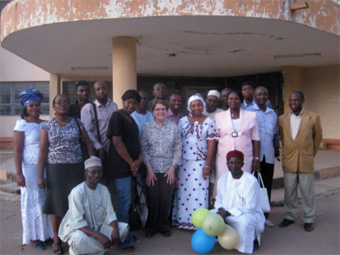 Annual recognition party by Microbiology Faculty shows big community spirit.