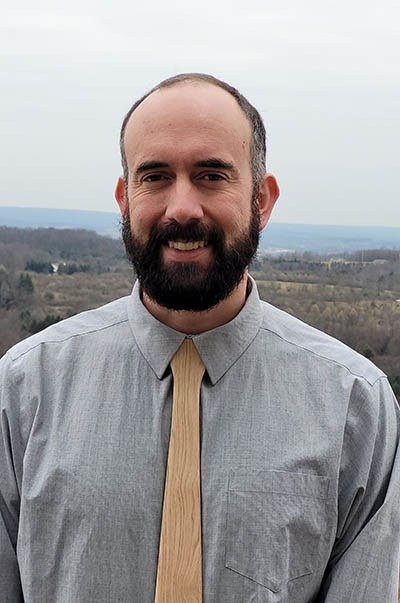 Jeffrey
Allen
Osborne
Forest Stewardship Program Associate
Room 406 Forest Resource Building
University Park
,
PA
16802
Areas of Expertise
• Forest Stewardship
• Private Forest Landowners
Education
B.S. Forest Science, The Pennsylvania State University
I grew up along the Ohio and Pennsylvania border trying to spend every fair-weather day outside playing, hunting, fishing, or just wandering along the Shenango River, at Buhl Park, state game lands, and my grandfather's property. In high-school I decided to join the U.S. Army for six years and then pursue a natural resource management degree. Upon leaving the Army, after living in two other states and two other countries, I decided to return to Pennsylvania and attend the Pennsylvania State University. I graduated with a B.S. in Forest Science in 2014 and started working for the Commonwealth shortly after. I spent four years conducting forest inventories and three years as the DCNR BoF service forester in Mifflin, Snyder, and Union counties. In 2021 I moved to southern Clearfield County with my wife, our four children, and dog.
I look forward to engaging and learning with current and future Pennsylvania Forest Stewards, woodland owner groups, other private forest owners, and anyone else trying to make a positive influence on Pennsylvania's forests. Please feel free to reach out to share any questions, concerns, or interesting stories with me through phone or email.