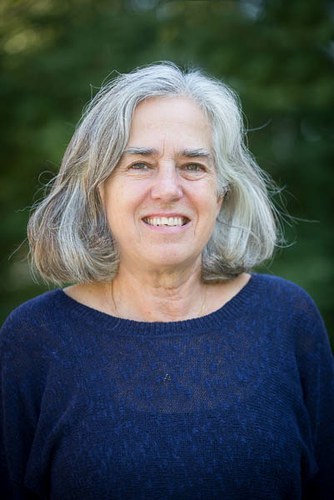 Margaret

C.

Brittingham

,

Ph.D.
Professor of Wildlife Resources
Extension Wildlife Specialist
409 Forest Resources Building
University Park
,
PA
16802
Areas of Expertise
Avian ecology
Effects of shale gas development on forests and birds
forest songbirds
Human impacts on bird population
Wildlife habitat management on private lands
Landscaping for birds and wildlife
Education
Ph.D., University of Wisconsin-Madison (1987)
M.S., University of Wisconsin-Madison (1981)
B.S., University of Wisconsin-Madison (1979)
B.A., Vanderbilt University (1977)
Academic Interests
Avian ecology; Avian response to oil and gas exploration and development; effects of habitat fragmentation on bird populations; managing for wildlife on private lands
Affiliated Programs
Graduate faculty, Intercollege Graduate Degree Program in Ecology.
Courses Taught
Ornithology (WFS 407)
Ornithology Lab (WFS 406)
Professional Affiliation
American Ornithologists' Union
Association of Field Ornithologists
Cooper Ornithological Society
Hawk Mountain Sanctuary Association
National Audubon Society
Pennsylvania Society for Ornithology
Sigma Xi
Society for Conservation Biology
The Wildlife Society (National and Pennsylvania)
Wilson Ornithological Society
Recent Research/Educational Projects
The Effects of Conventional and Unconventional Oil and Gas Development on Forest Habitat and Birds
Energy exploration and development for oil and gas includes both shallow (conventional wells) and also deep horizontal wells associated with shale gas development. Shale gas development is relatively new to Pennsylvania and is occurring at a rapid rate within forest habitat in North Central Pennsylvania. My students and I have been researching the effects of shale gas development on forest habitat and birds. Our studies are providing baseline data on conditions at the onset of shale development and initial changes that are occurring. We are examining the impact energy extraction and development is having on Pennsylvania birds in order to determine community changes, and to determine which species benefit and which are most vulnerable. We are also initiating studies to examine potential impacts to forest salamanders and frogs.
Avian Response to Pennsylvania's Conservation Reserve Enhancement Program
The Pennsylvania Conservation Reserve Enhancement Program (CREP) was initiated in 2000, and within four years 40,000 ha of conservation grasslands were established in Southern Pennsylvania. My students and I have worked with researchers at the Pennsylvania Game Commission to examine the effects of CREP on farmland and grassland bird populations during the 10 years since the program began. Results are being used to target areas for enrollment and modify management guidelines.
Factors Influencing Habitat Quality and Productivity of Pennsylvania's Forest Songbirds
In forest habitat, a variety of factors including habitat fragmentation, acidic deposition and introduced pests like the hemlock Woolly Adeligid affect habitat quality and ultimately breeding success. My students and I are using field-based observational and experimental studies to determine factors influencing habitat quality and reproductive success. Research results will be used to develop management guidelines and conservation priorities.
Selected Publications
Brittingham, M. C., L.A. Langlois. and P.J. Drohan. 2014. Shale gas development- Bringing change to Pennsylvania forests and wildlife. The Wildlife Professional 8(3):22-27.
Brittingham, M. C., K. O. Maloney, A. M. Farag, D. D. Harper, and Z. H. Bowen. 2014. Ecological risks of shale oil and gas development to wildlife, aquatic resources and their habitats. Environmental Science & Technology 48:11034-11047.
Pabian, S.E., A. M. Wilson, and M.C. Brittingham. 2013. Mixed Responses of Farmland Birds to the Conservation Reserve Enhancement Program in Pennsylvania. Journal of Wildlife Management doi: 10.1002/jwmg.514.
Drohan, P. J., M. Brittingham, J. Bishop, and K. Yoder. 2012. Early trends in landcover change and forest fragmentation due to shale-gas development in Pennsylvania: a potential outcome for the Northcentral Appalachians. Environmental Management 49:1061-1075.
Drohan, P. J., J. C. Finley, P. Roth, T. M. Schuler, S.L. Stout, M. C. Brittingham, N.C. Johnson. 2012. Oil and Gas Impacts on Forest Ecosystems: findings gleaned from the 2012 Goddard Forum at Penn State University. Environmental Practice 14:394-399.
Pabian, S. E. and M. C. Brittingham. 2012. Soil calcium and forest birds: Indirect links between nutrient availability and community composition. Ecosystems 15:748-760.
Bernard, M.J., L. J. Goodrich, W. M. Tzilkowski, and M. C. Brittingham. 2011. Site fidelity and lifetime territorial consistency of ovenbirds (Seiurus aurocapilla) in a contiguous forest. Auk 128:633-642.
Pabian, S. E. and M. C. Brittingham. 2011. Soil calcium availability limits forest songbird productivity and density. Auk 128:441-447.
Majunder, S.K., T. L. Master, M. C. Brittingham, R. M. Ross, R.S. Mulvihill, and J. E. Hoffman, editors. 2010. Avian Ecology and Conservation: A Pennsylvania Focus with National Implications. Pennsylvania Academy of Science, Easton, PA. 368 pp.
Steele, M. A., M. C. Brittingham, T.J. Maret, and J. F. Merritt, editors. 2010. Terrestrial Vertebrates of Pennsylvania - A Complete Guide to Species of Conservation Concern. Johns Hopkins University Press, Baltimore, MD. 507 pp.
Sughrue, K. M., M.C. Brittingham, J.B. French, Jr. 2008. Endocrine effects of the herbicide Linuron on American Goldfinch (Carduelis tristis). Auk 125:411-419.
Rodewald, P.G. and M.C. Brittingham. 2007. Stopover habitat use by spring migrant landbirds: the roles of habitat structure, leaf development, and food availability. Auk 124:1063-1074.
Rodewald, P.G. and M.C. Brittingham. 2004. Stopover habitats of landbirds during fall: use of edge-dominated and early-successional forests. Auk 121:1040-1055.