'Tis the Season: The Blaze Orange Season
Posted: November 23, 2021
Fall hunting seasons have begun in Pennsylvania. Which means for hunters and non-hunters alike, if you're out in the woods, you should be wearing a significant amount of blaze orange to keep yourself safe.
Hunters and woods enthusiasts have always tried to be safe in the woods, but a few accidents led to concerns about helping those folks be more visible so they wouldn't be mistaken for the wildlife they were hunting or watching.
In 1959, Jack Woolner, a Massachusetts Division of Fisheries and Game's information officer, conducted visual tests of different colors in wide variations of light and weather conditions to attempt to determine what colors were most visible in the woods. Greens, of course, too closely resemble leaves in the spring and early fall. Blues, purples, and reds appear black in low light conditions. Even yellow, then touted as a preferential color, appeared off-white in the angled sunlight of early morning and late afternoon – a little too close to some of the colors on animals hunters are seeking. Bright orange was the most easily distinguished from the background of the greens, yellows, and browns of the woods.
The first the hunting public ever heard of the color was in 1960 when Field & Stream magazine ran an article entitled "Hunter Orange – Your Shield for Safety" by the writer Frank Woolner, brother of Jack.
Subsequently, the practice of wearing blaze orange began in Massachusetts in 1961. Now forty-three out of fifty states in the U.S. require hunters to wear blaze orange during the season and the practice is required (or at least strongly encouraged) for non-hunters in the woods during hunting seasons.
Blaze orange, also known as safety orange or OSHA orange, is government-regulated by the Occupational Safety and Health Administration (OSHA). It's use extends beyond the woods, with safety orange used to distinguish objects from their surroundings, particularly in contrast to the color of the sky (on the color wheel, azure is the complementary color of orange, and therefore there is a very strong contrast between the two colors).
In Pennsylvania the first requirement for hunters to wear orange occurred in 1980 and it's undergone revisions since then. The Pennsylvania Game Commission's current requirement is: hunters in deer, bear, and elk firearms seasons, small game season, and those hunting coyotes during daylight hours within deer, bear, or elk firearms seasons, must wear, at all times, 250 square inches of "daylight fluorescent orange" (blaze orange) material on the head, chest and back combined, visible 360 degrees. Woodchuck hunters must continue to wear a solid fluorescent orange hat at all times.
Please remember that in 2021, as in 2020, several Sundays are now open for hunting during the firearms seasons for bear and deer.
If you're a non-hunter on Game Commission lands during these seasons, you are required to wear the same amount of blaze orange on your person. And of course, it's a good idea wherever you are to make sure you're visible during hunting seasons.
For an overview and timing of the hunting seasons in Pennsylvania in fall 2021 and into 2022, check out the Game Commission's press release here: https://www.media.pa.gov/pages/game-commission-details.aspx?newsid=460.
Be safe out there!
Contact Information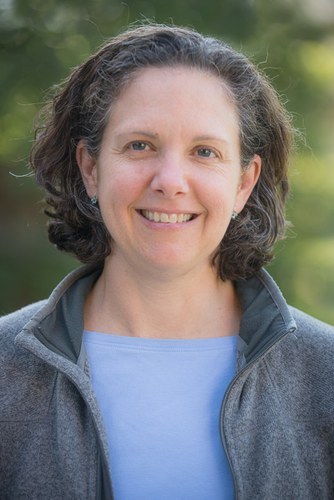 Director, Center for Private Forests
James C. Finley Center for Private Forests
Address
416 Forest Resources Building
University Park
,
PA
16802
James C. Finley Center for Private Forests
Address
416 Forest Resources Building
University Park
,
PA
16802