Here's What Is Happening at the Center for Private Forests
Posted: January 8, 2021
As we move into a new year, it's a time of hope and transition: hope for a successful vaccination program and opportunity to communicate forest stewardship face-to-face again, sharing programs and resources for woodland owners and stakeholders, while remembering those we've lost to COVID-19 and other diseases; and transition into new strategies for programming and engagement to help landowners care well for their woods.
We've learned a lot in the last year about what's important, what we can let go a bit, and where energy should be focused to be effective in expanding the message of good forest stewardship. We hope you're starting your new year off healthy and safe.
In the last quarter of the year, we launched some new projects and carried on others. One spun off a project of the previous two years to help forest landowners more easily find good consulting foresters with whom they could work. This new effort, called Caring Well for Pennsylvania's Privately-Owned Woodlands, is just getting started with initial conversations across the field of partners engaged with private forest landowners to determine if there is opportunity to reframe the practice of forestry on those private lands. The goal is to help the profession think more widely about how we engage woodland owners, how we make available services and resources, and how we create a vibrant professional community ready and able to help woodland owners care for their land in ways that advance long-term health and landowner values. In the new year, we plan to convene a larger conversation group to begin to frame out concrete actions partners and organizations can take that will lead to a dynamic community and engaged landowners.
Since the end of the summer, Sasha Soto, PhD student, has been working to collect county parcel data for the next iteration of the statewide forest landowners survey. We anticipate the survey to go out to 6,600 landowners in the new year. We hope to be able to show changes in landowner values, attitudes, and practices since our last survey in 2010, and anticipate the results will inform the direction of much of the Center's, and partners', future work. We're excited to see what landowners have to say!
Abby Jamison, master's student, has been deep in her analysis of her interviews with landowners who had interacted with peer volunteers and consulting foresters. She presented preliminary results as part of the first Caring Well conversation, and sparked some engaging conversation based on what she'd learned. We're excited for her to share more widely the results of this important study.
On November 19, 22 women graduated from the first virtual Women and Their Woods educational retreat, and on December 3, 23 new peer volunteers joined the ranks of the Pennsylvania Forest Stewards volunteer program after completing the first virtual training. Even though it wasn't easy, we're glad we had access to technology to enable us to offer these important trainings. The resources created for the courses will continue to allow us to make a forest stewardship message widely accessible across the Commonwealth. With this most recent class of PA Forest Stewards, we've now trained over 750 landowners and interested members of the public in good forest stewardship since the first class in 1991, and we have over 550 still active with us.
Internally, the Center Council has been working through a strategic planning process. We anticipate being able to more clearly define the space within which the Center works, as well give direction to our future efforts.
May the new year bring you joy! We hope to be able to see you soon.
Contact Information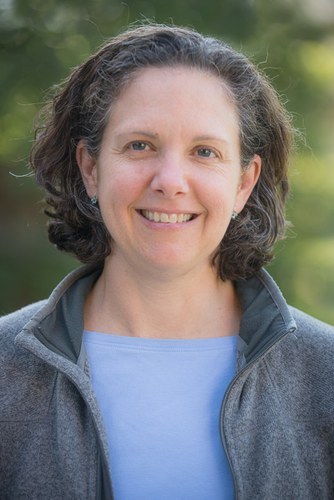 Director, Center for Private Forests
James C. Finley Center for Private Forests
Address
416 Forest Resources Building
University Park
,
PA
16802
James C. Finley Center for Private Forests
Address
416 Forest Resources Building
University Park
,
PA
16802