Some Surprising Aspects of Climate Change on Eastern US Forests
Posted: October 21, 2021
During my 40-year career as a forest ecologist and tree physiologist, I have seen climate change grow from a fringe idea to the dominant topic of environmental studies.
Much of the world has warmed since the 1980s, a trend that started about 1880. This increase of about 1°C or 2°F is attributed to a dramatic increase in greenhouse gases, most notably CO2, which has increased from 280 parts per million (ppm) in 1880 to about 410 ppm today.
While the benchmark used for current rise in temperature is among the lowest temperatures seen in the last ten thousand years, the increases have not been consistent across the globe. My perception is that the 1°C warming that has occurred for the eastern US has translated to more subtle temperature increases, combined with increasing precipitation. However, some regions have had warming well above the 1°C average, which has been problematic, particularly when coupled with severe drought conditions. For our purposes, let's focus on history and change in eastern forests.
Forest composition in the eastern US has been changing quite dramatically during the last century. The main change has been an increase in shade tolerant and mesophytic (middle moisture) trees, such as red maple (the #1 increaser), followed by black birch, tulip poplar, blackgum, and others. These increases have been to the detriment of oak, hickory, and pine trees. My research has found that one of the main drivers of this change is the suppression of fire, starting with Smokey Bear legislation in the 1930s.
Greenhouse gases and climate change have impacted eastern forests' fall colors in various ways. While the increase in red maple is bad for the sustainability of oak, hickory, and pine forests, it is one of our brilliant fall leaf color species. In addition, the longer growing season and increased CO2 are increasing photosynthesis and therefore the leaf pigments that produce the brilliant fall colors. However, the timing of peak colors is now about 5-14 days later than it was about 40 years ago when I first started carefully observing year-toyear variation in fall colors. In New England, peak colors are coming about two weeks later in most years. One potential negative aspect of climate change on fall colors is warm and wet weather extending to mid-October. This type of weather is counter to the normal cooldown, extending the growing season and keeping tree leaves green. This is often bad for colors, with leaves going from green to brown, particularly if there is a sudden frost. 
The eastern US has been lucky so far. This is very different from the western US where more dramatic warming and extreme drought, along with fire suppression, have resulted in high fuels, catastrophic fires, and extensive tree mortality over the last several decades. Indeed, the eastern US has seen droughts and large wildfires in the southeast in recent years. Moreover, climate change may be exacerbating the devastating impacts of exotic insects, disease, and invasive plants that are now ubiquitous.
Forests and other plant communities are vitally important in combating climate change. Foresters and landowners can play a vital role in combating climate change through the reforestation of open land and cutover areas, fostering tree populations with high genetic diversity, using highly adaptable, generalist tree species, and promoting trees with the ability to migrate, with high seed production, with large ranges and niches, and with greater longevity.
(This article is excepted from https://extension.psu.edu/some-surprising- aspects-of-climate-change-on-eastern-us-forests)
For additional information:
Abrams, M. D. and G. J. Nowacki. 2015. Exploring the Early Anthropocene burning hypothesis and climate-fire anomalies for the eastern U.S. Journal of Sustainable Forestry 34:30–48.
Nowacki, G. J. and M. D. Abrams. 2015. Is climate an important driver of post European vegetation change in the eastern U.S.? Global Change Biology 21: 314–334 doi 10. 1111/gcb.12663.
Contact Information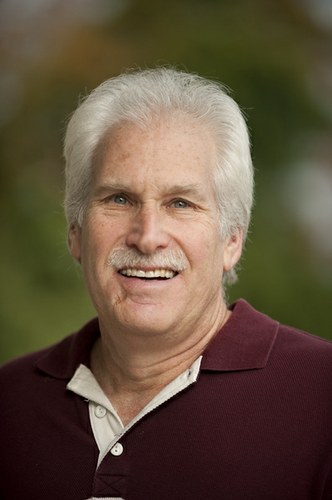 Nancy and John Steimer Professor of Agricultural Sciences
James C. Finley Center for Private Forests
Address
416 Forest Resources Building
University Park
,
PA
16802
James C. Finley Center for Private Forests
Address
416 Forest Resources Building
University Park
,
PA
16802