TreeVitalize Partners Conference
Posted: April 20, 2021
Environmental injustice, or the unequal distribution of environmental resources and accessibility along race and class-based lines, is a historical and a contemporary issue.
Exploring the potential avenues for diversity, inclusion and justice in community forests is the focus of the inaugural TreeVitalize Partners Conference, "Envisioning a Just Future in Community Forests." The virtual conference will run from noon to 1:30 p.m., May 5 and 12.
The conference will be hosted by TreeVitalize Partners, a collaboration among Penn State Extension, the Western Pennsylvania Conservancy, the Pennsylvania Horticultural Society, Penn State Department of Ecosystem Science and Management, the U.S. Forest Service, the Pennsylvania Department of Conservation and Natural Resources, Tree Pittsburgh, Tree Pennsylvania, and several Pennsylvania municipalities and volunteer groups. 
The conference will bring together speakers and panelists to discuss various approaches toward reaching the goals of diversity, inclusion and justice. 
"There's simply an unequal access to ecosystem services provided by parks, streetscapes and all manner of green infrastructure," said event organizer Bill Elmendorf, Joseph Ibberson Professor of Community Forestry in Penn State's College of Agricultural Sciences. 
"Why is tree canopy provided and maintained in some neighborhoods but not in others," he said. "Why do some neighborhoods have more access to high quality, natural parks than other neighborhoods? These issues have been discussed for a long time, but they are gaining more attention, and a growing number of organizations and people are interested in more equitable access, inclusion and decision-making power. Organization and engagement are important tools in this." 
The conference will feature speakers from the Pennsylvania Department of Conservation and Natural Resources; the USDA Forest Service; Another Gulf is Possible, Houston, Texas; Indufor North America; and American Forests, Washington, D.C. 
The conference, Elmendorf said, emerged out of deliberations held by a diverse committee that highlighted the need for more practical discussions rather than a more conventional academic conference. "We're just trying to showcase practical solutions," he said. "A lot of these talks are going to be about facilitating the involvement of local communities." 
Presentations also should provide insight into what agencies and organizations are doing to increase inclusion and diversity and to move justice along in community forests, Elmendorf noted. 
The conference is intended to encourage participants to employ strategies and create solutions that address these issues in their own communities. It also will kickstart a five-part series of weekly webinars that will continue to explore issues and opportunities surrounding these topics. 
The conference fee is $10, but there will be an option to waive the fee for participants who request it. To register, visit https://extension.psu.edu/community-forests.
About Penn State Extension
Penn State Extension is dedicated to translating scientific research into real-world applications to drive progress. In support of Penn State's land-grant mission, extension programs serve individuals, businesses and communities, while promoting a vibrant food and fiber system, a clean environment, and a healthier population in Pennsylvania and beyond. With support from federal, state and county governments, the organization has a tradition of bringing unbiased information and support to the citizens of Pennsylvania for more than 100 years.
Contact Information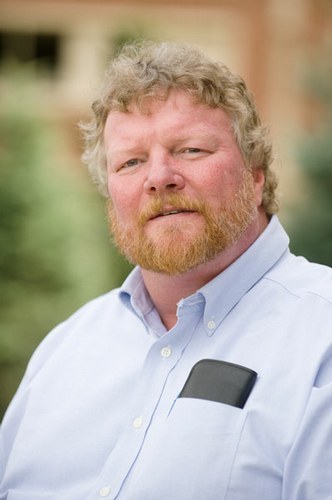 Professor and Ibberson Chair in Community and Urban Forestry
James C. Finley Center for Private Forests
Address
416 Forest Resources Building
University Park
,
PA
16802
James C. Finley Center for Private Forests
Address
416 Forest Resources Building
University Park
,
PA
16802